Attendee & Exhibitor Information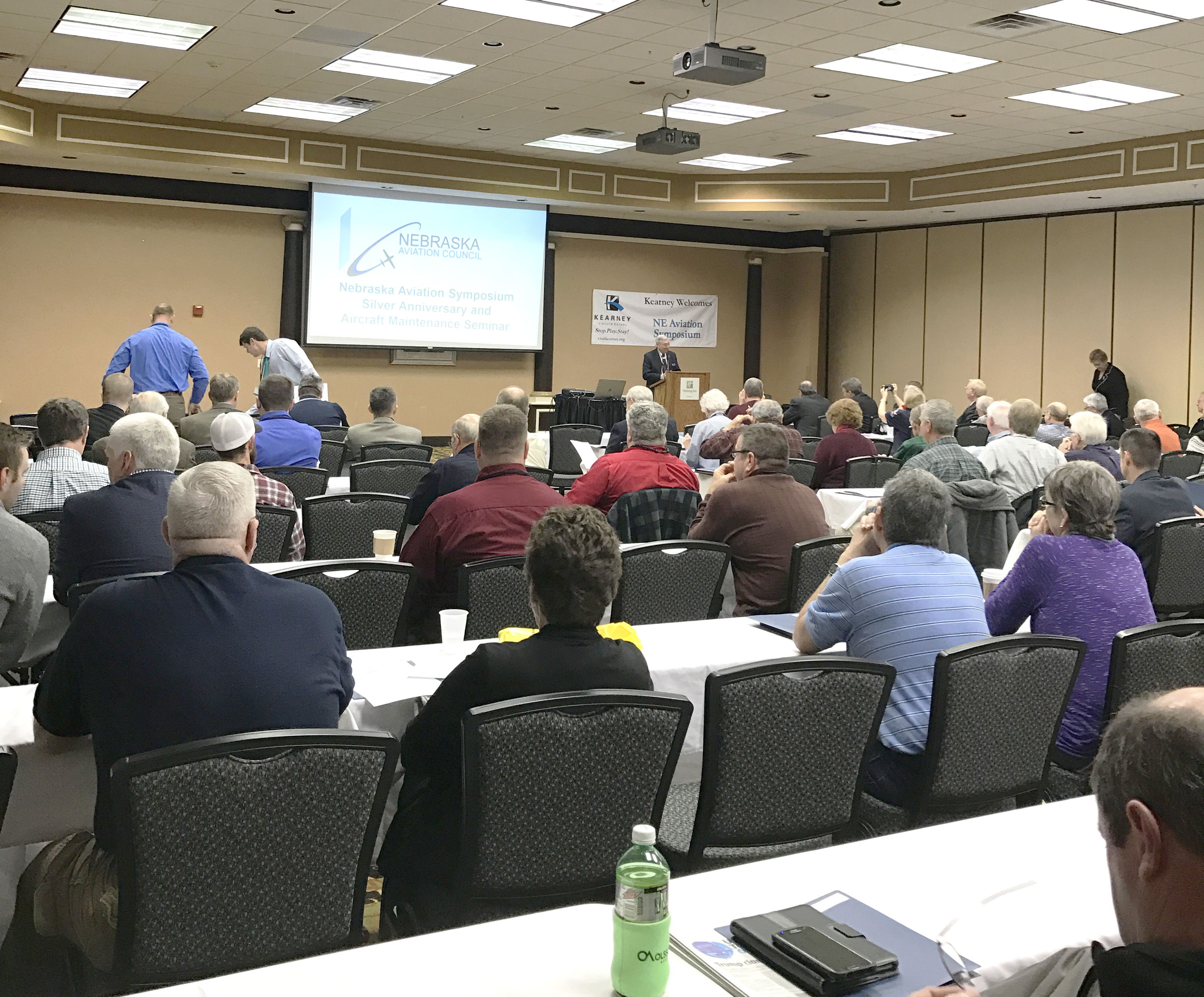 January 22-23, 2020
The 28th Annual Statewide conference is intended for airport managers, pilots, consultants, and state and federal officials.
The Aviation Symposium will take place January 22-23, 2020 and the Aviation Maintenance Seminar will be January 24-25, 2020.
The annual Aviation Maintenance and IA Renewal Seminar will be FAA approved for those wishing to renew their Inspection Authorization on the basis of FAR 65.93(a)(4). Persons interested must attend at least 8 hours of this seminar to be eligible for renewal of their certification.
Details will be available later this fall.
NAS and NAMS Student Tuition Waiver 2020
Purpose: To encourage students enrolled in nearby aviation or trades programs to have an opportunity to attend this event. Our goal is to provide a one-time Tuition Waiver to eligible students wishing to pursue educational and enrichment activities offered by the annual Nebraska Aviation Symposium and Aviation Maintenance & IA Renewal Seminar.
Registration Waivers: Registration waivers will be granted to students selected by the NAS and NAMS Scholarship Committee. The wavers will be used by the selected recipients to cover full registration fees for either the Nebraska Aviation Symposium or the Nebraska Aviation Maintenance and IA Renewal Seminar.